Product Details
S/N
Item

Commodity & Specification

1

Short circuit current: 9.81A

             

 

 

                    
2
2

2KW All in one Solar generator
* inbuilt 2KW 24V pure sine wave Inverter
* inbuilt 24V 100Ah (2KWh) Gel battery
* inbuilt 24V 60A MPPT Solar charger
PV input range 18VDC-150VDC,MAX power
1700Wp
* Output: 220VAC, 50hz universal sockets *2 ;
DC outpu: 5V USB *2; 12V DC output *2
Size:510*510*640MM
Net weight:110kg
 

 

 


1
3

PV cable (10m in red , and 10m in black)

 

 

 

1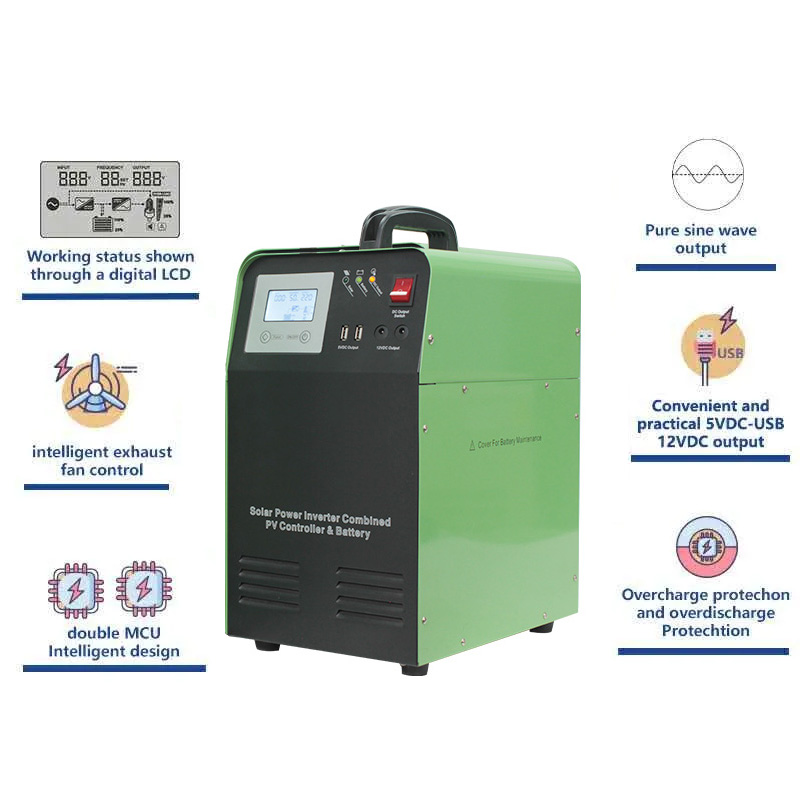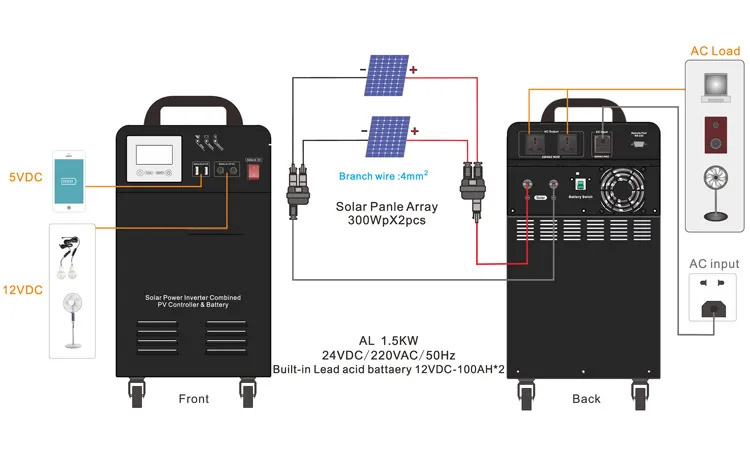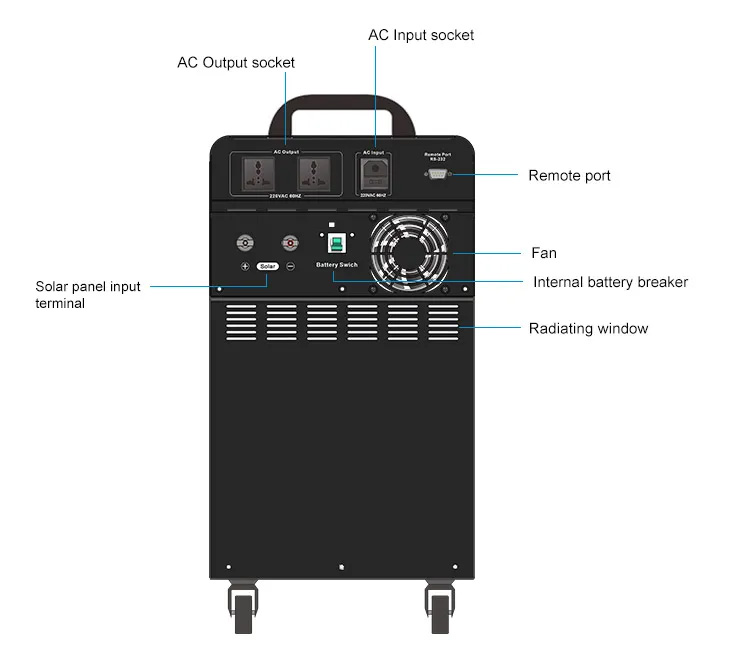 Product Description
All-in-one solar power systems are self-contained solar systems that combine solar panels, batteries, and charge controllers into a single unit. These systems are designed to provide off-grid electricity for various applications, including residential, commercial, and industrial use.
Product Features
 *  Excellent performance because of double CPU intelligent control technology;
 *  A wide range of applicable loads because of pure sine wave AC output
 *  The mains supply mode/energy-saving mode/battery mode can be set for flexible
 *  Convenient and practical 5VDC-USB output port and 12VDC output port;
 *  Digital LCD and LEDs for visualization of operation status of the equipment
 * Overcharge protection and over discharge protection for a longer battery life;;
 *  Safe and reliable with intelligent exhaust fan control
 * Overall automatic protection and alarms including AC output overload protection. short circuit protection. etc.
Applications: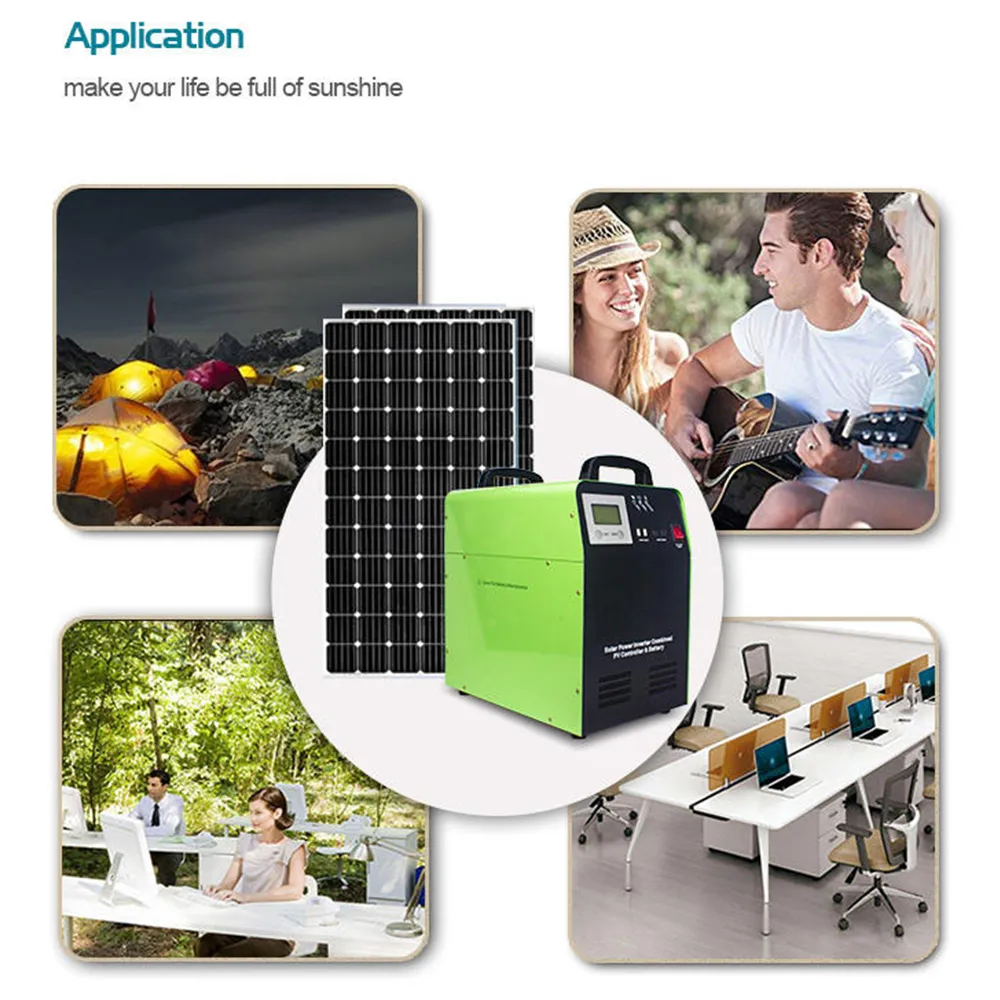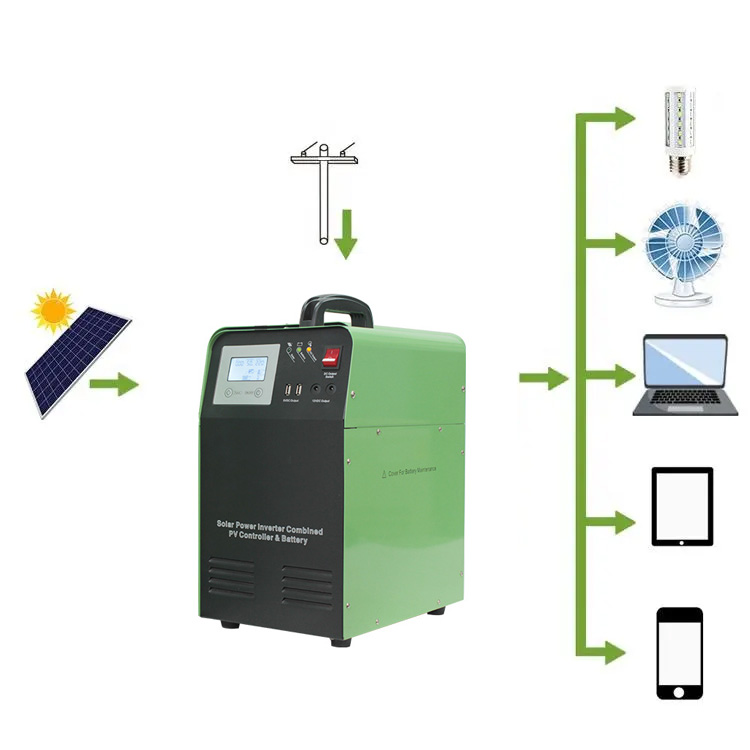 All-in-one solar power systems can be used for a wide range of applications, including:
Residential homes
Remote cabins or vacation homes
Mobile homes and RVs
Agricultural and farming operations
Telecommunications equipment
Water pumping stations
Remote sensing equipment
Disaster relief and emergency response
Warranty: solar panel for 10 years, the system for 1 year, Gel battery for 3 years
View full details