Product Description
An inverter is a power electronics device that can convert direct current (DC) electrical energy into alternating current (AC) electrical energy. It changes the voltage, frequency, and phase of the input power supply by controlling current and voltage, thereby achieving power conversion.
Product Advantages
Inverters allow DC devices to use AC power. An inverter converts DC power to AC power, which means DC devices can run on mains (AC) power without having to replace the power supply.
Inverters save energy. Inverters save energy by converting DC power sources like solar panels into AC power. It can also use other DC sources, such as car batteries, to provide temporary power during a power outage.
Inverters can increase the flexibility and mobility of equipment. Since an inverter converts DC power to AC power, it is easy to move equipment to different locations regardless of whether AC power is available at that location.
Inverters can improve power quality. Inverters filter out clutter and voltage spikes in the power supply, providing more stable, cleaner power.
Inverters protect electronic equipment. Inverters can provide the stable power required by electronic equipment, thereby reducing the risk of damage to electronic equipment.
Product Display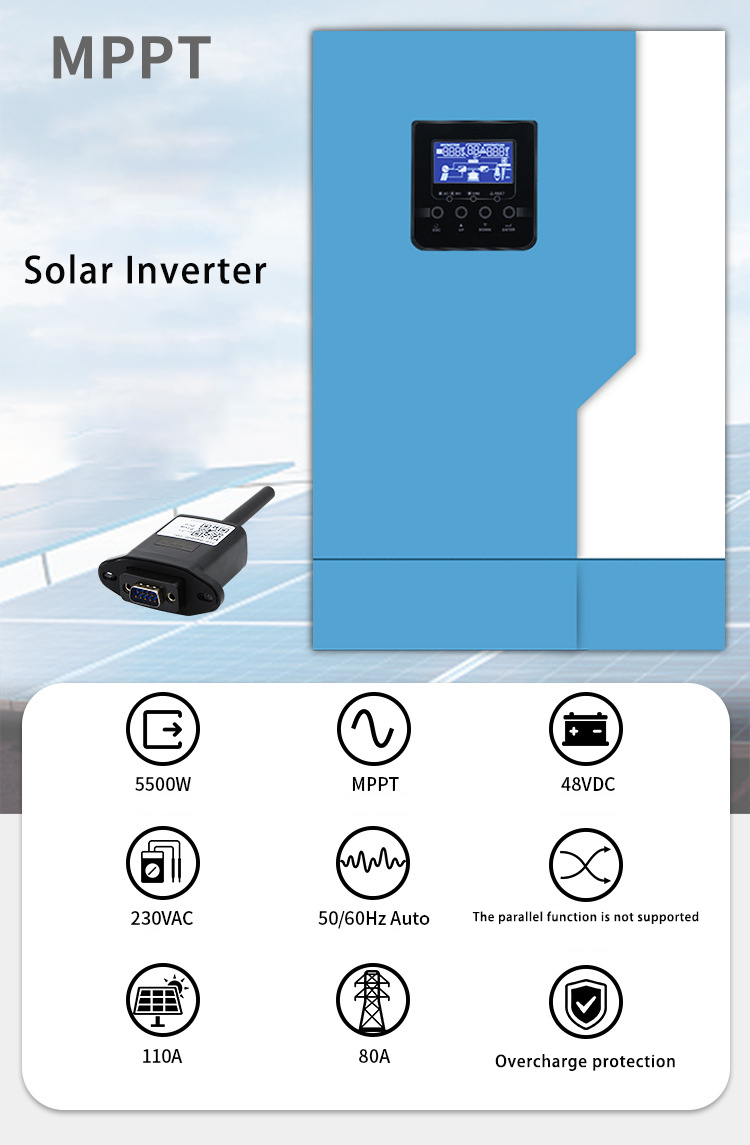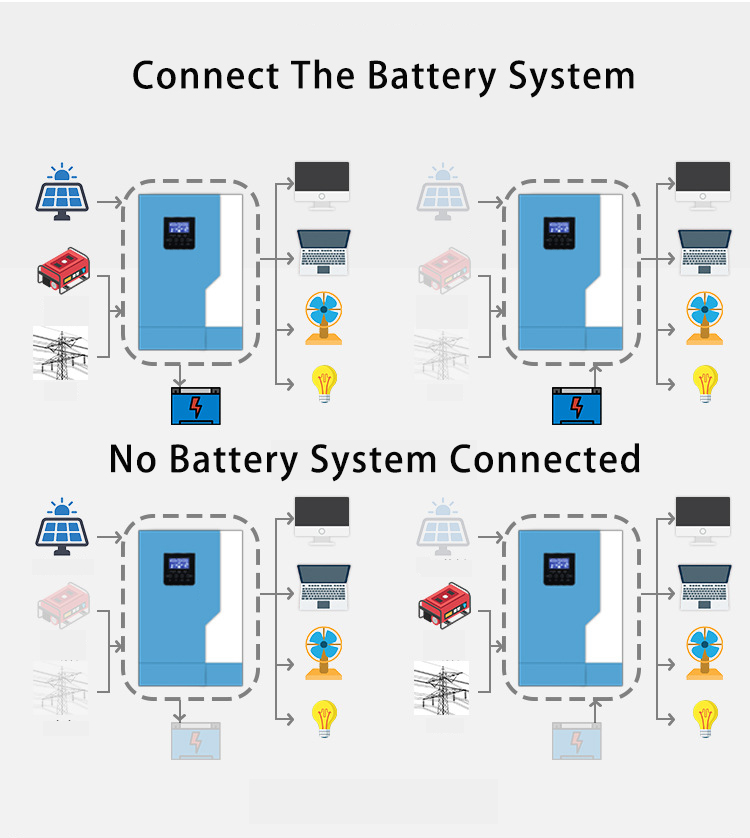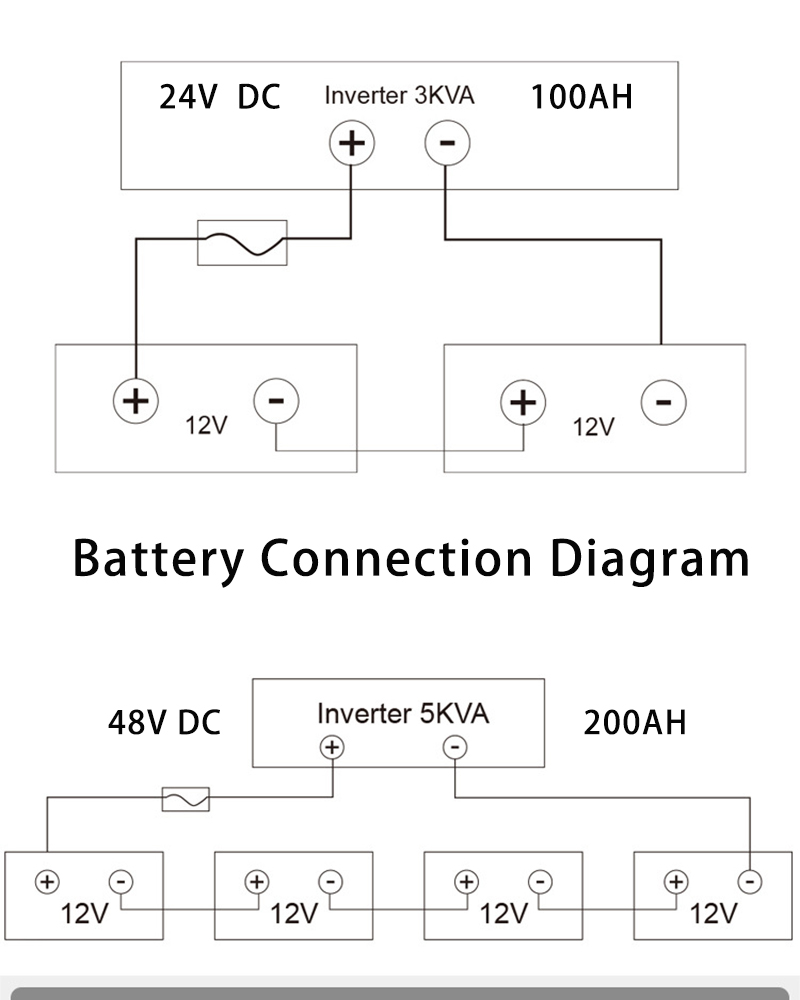 Product Categories
Inverter based on pulse width modulation (PWM): Controls the output voltage by changing the voltage and frequency of the input power source, usually used to drive AC motors or power household appliances.
Inverters based on multi-level output: improve the quality and efficiency of the output voltage by outputting multiple levels of voltage, and are usually used in fields such as industrial control and solar power generation.
Inverter based on resonance technology: The conversion of electric energy is realized by connecting the power supply and load in series with a resonance circuit. It has the characteristics of high efficiency, high frequency and low noise, and is usually used in high-end power applications, such as medical equipment and high-speed trains.
Product Specifications
| | |
| --- | --- |
| Input Voltage | 120-450VDC |
| Output Voltage | 220/230/240VAC |
| Output Current | 100A |
| Output Frequency | 50Hz/60Hz |
| Output Type | Single, Pure sine wave |
| Size | 47.2cm * 29.7cm * 12.9cm |
| Type | DC/DC Converters, DC/AC Inverters |
| Inverter Efficiency | 0.98 |
| Certificate | CE  |
| Weight | 10.5kg |
| Product name | Grid Solar Inverter |
| Inverter type | On-grid Solar Power Inverter |
| Battery type | Lead Acid \ Lithium \ Gel |
| Display | LCD |
| Cooling type | Fan cooling |
| Protection grade | IP21 |
| work environment | -10°C to 50°C |
| Communication protocol | RS 232/485 |
| Load adjustment rate | 0.98 |
| | | |
| --- | --- | --- |
| Model | 3.5KW | 5.5KW |
| DC voltage | 24V | 48V |
| PV open-circuit voltage | 500V DC | 500V DC |
| Charging current | 110A | 110A |
| MPPT optimum working voltage | 120V DC-500V DC | 120V DC-500V DC |
View full details